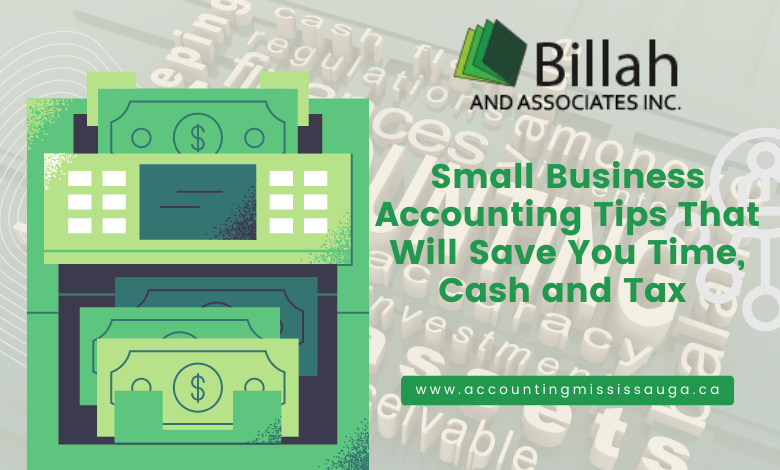 A dedicated professional accountant in Toronto is the ideal way to help start-ups and small businesses manage their business finances.
How do Small Business Accountants and Bookkeepers Save Your Time, Money, and Taxes?
Notwithstanding your business type, you need to keep track of your accounting. If wrongly done or overlooked can lead to unnecessary problems and obstacles that can interrupt your business growth.
Save Time, Money, And Tax With Professional Accountants
Small businesses deal with many key responsibilities. Some of those crucial responsibilities include managing employees, setting out new business opportunities, and ensuring customer satisfaction. Accounting and bookkeeping are equally important. Keeping track of your finances is among the most crucial tasks. Definitely! Since money can make or break the success of your small business.
In addition, accounting is not an easy task, particularly if you do not have a background in finance. Effective accounting and bookkeeping involve various arrangements and a good understanding of the process. It is more than keeping track of your cash flow. The task involves creating profit and loss statements, preparing for tax season, etc.
The ten best tips for an effective small business accounting
1. The organization is crucial for effective small business accounting.
Planning and management are essential to small business accounting. Small businesses often have multiple accounts to track. However, things are likely to get messy. You can reduce the space your accounting books take up by using a single repository for all your business books.
Nowadays, most payable bills and invoices are billed online. It has become easier to track accounts payable and receivable than that double-entry bookkeeping done with pen and paper. A single cloud-based platform allows you to review all your account books and balances for any location. However, it is a necessity for small businesses particularly.
In addition, this simple step will save you much time searching through your books for a specific transaction. Also, having all numbers right in front of you will make your budgetary decisions easier.
Moreover, a successful business accountant in Toronto can help you with the right tools you need to keep your finances in order.
2. Maintaining separate personal and business books helps manage finances accurately.
It is easy to forget what belongs to you and what to your business. Keeping your personal and business expenses separate will help you manage your finances appropriately. Moreover, it will also help you to keep your numbers balanced. And it will ensure that you are compliant with the CRA when you file tax deductions for your business.
3. Stay prepared for unexpected spending.
Small businesses may have limited funding. But, small business owners must be prepared for unexpected spending. Staying prepared can make a difference in the long term.
For instance, once you install a new system or any equipment, many hidden expenses can come down the pipeline, like scheduled product servicing or repair expenses. Staying prepared will help you prevent getting a quick-cash loan or falling into credit card debt.
4. Hold clients responsible for invoices.
Your hard work may not speak much if you let your clients slide on the invoices, even if your business quickly generates new businesses and satisfies customers. After all, your business's success depends on your ability to convert each paid invoice into profit.
5. Manage your inventory appropriately.
Notwithstanding the type of business you have, various things are responsible for keeping your business afloat. You will need to track the costs of particular supplies based on your business.
However, it is crucial to understand the importance of appropriate inventory expense management. Keeping a balanced plan to monitor your spending and order new supplies will help you determine parts where you can limit your expenses and maximize the cash flow.
6. Take care of labour costs.
Administering employees is among the most challenging field of business operations. To balance your business books and keep running smoothly, you need to monitor overtime, employee benefits, and other related expenses.
Hire an accountant and bookkeeper to handle every financial aspect of your business more effectively, including the payroll.
7. Create a monthly budget.
A monthly budget is important to enhance your business accounting and financial position. The things it should have to include your profit and loss account details, income statements, variable expenses, and fixed expenses.
Creating a budget is a tough job. But, not mention, it is important to follow a financial plan.
Finding the best small business accounting services is the best option for tracking your business accounts, creating budgets, and still concentrating on other crucial areas of your business.
8. Keep track of your daily expenses.
Monitoring your daily expenses is an important step toward your small business's success. Being aware of your spending will help you adjust your budget, increase your cash flow, and maximize your profit.
9. Make the most of your resources.
Small businesses have various helpful resources for business management, including finance. Multiple resources are available to help small business owners get information and guidance toward business complexities and success. It can be your local chamber of commerce or any online resource!
10. Hire a professional at the right time.
You might have many things on your plate and many issues, including accelerating profits. If you find yourself unable to give proper attention to your business accounts, it is ideal to get professional help.
Hire an accountant and bookkeeper proficient in working in your specific industry. These financial experts can help you manage your revenue, prepare for growth, and plan your tax time appropriately.
There are various benefits to searching for the best accounting and bookkeeping services near me. You will feel empowered to focus on areas you are good at when you have an additional pair of dedicated hands to manage your finances. Check out Billah and Associates Inc. at www.accountingmississauga.ca for reference.