Business
Trending
8 Benefits of Digital Business Cards To Wellness Companies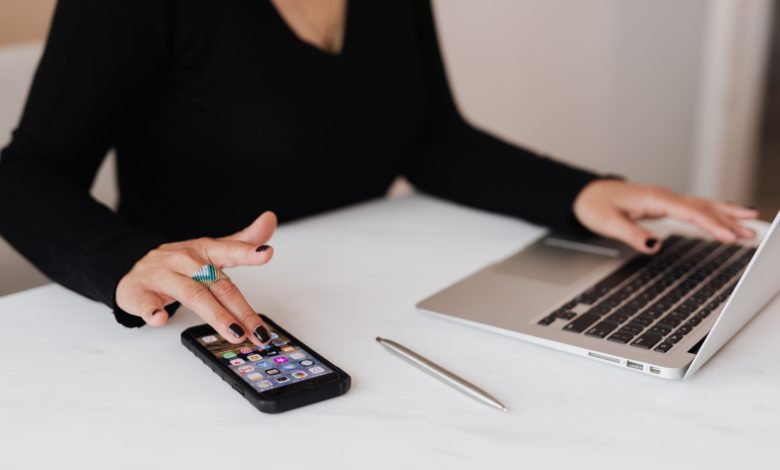 Wellness companies are making waves across the globe, with many people turning to them for guidance and advice on how to live healthier lives. Competition is fierce; finding ways to stand out from the pack is more important than ever.
As a wellness company owner or practitioner in this day and age, you must stay informed about the latest trends in digital marketing so that you can effectively reach your target audience.
Unlike most businesses, wellness companies often have the opportunity to connect with their clients on a personal level by showing up at events like yoga retreats, corporate wellness fairs, or even just in passing through a gym—places that traditional paper business cards can be somewhat awkward to use.
A great alternative for wellness company owners is to connect with potential clients with digital business cards.
But before examining the benefits of digital business cards in more detail, let's first take a look at what they are and how they work.
Why Digital Business Cards?
A digital business card (DBC) is a digitized version of a standard business card that includes all of the same information and has infinite room for additional information such as payment app details, social media links, pictures, and more.
It's a convenient way of sharing contact information with other people, especially those you meet at networking events where there are many attendees.
DBCs are also particularly useful for wellness companies because they provide an easy way to share your contact information with new clients and potential customers wherever you might meet them.
Best of all, DBCs can be easily shared electronically through intuitive apps, which offer one-tap transfers, QR codes, and links via email, text, or messaging apps. You won't ever come to a networking event shorthanded with a DBC!
Benefits of Digital Business Cards for Wellness Companies
There are many benefits to using digital business cards over traditional ones.
DBCs don't get lost or forgotten
In the real world, it can be all too easy to lose track of your paper business card collection, and even easier still if you're swapping cards with a lot of people at an event.
DBCs don't have that problem—they can be easily accessed and stored on your smartphone or computer, so you'll never lose them or forget to bring them with you.
DBCs are environmentally-friendly
In this age of environmental awareness, it's important to do your part in ensuring that you're not contributing to the destruction of our planet. Every 100 people who opt for a DBC over a traditional paper card saves two trees' worth of paper!
By ditching paper for digital, you can help save trees and reduce your carbon footprint!
DBCs offer unlimited sharing
While traditional business cards may get lost in a wallet or purse after an event, digital business cards are easy to keep track of and share with others.
All you have to do is pop your DBC on another phone, or send them a link via email/text message so they can access it from anywhere.—no app downloads required!
DBCs help you capture leads painlessly and effectively
You can capture leads painlessly and effectively with a DBC. For instance, if you're using Popl, all it takes is one tap to open a lead capture form right on your phone—no more fumbling around with paper business cards!
Simply tap the "connect" feature in your Popl to open a lead capture form and populate it with the prospect's contact information. From there, you can follow up easily and effectively!
Working with teams is easier with a DBC
If you're in charge of a team, collecting and sharing leads can be a daunting task.
With a digital business card, you may easily gather leads that can be tracked by everyone in your team. Plus, since everyone has access to the same information, there's less chance for overlap or missing out on key leads.
DBCs are cost-effective helping you stick to your budget
Traditional business cards can be expensive, especially if you're ordering in bulk. DBCs are much cheaper overall, it will make you stick to your budget. Updating them is also much easier, as you can do it by editing a digital file instead of having to order new cards every time there's an address change or other small update.
Read more: 7 Financing Ideas to Fund Small Business in 2022
DBCs are easy to use on social media
If someone follows you on Instagram but doesn't have your phone number saved in their contacts list, they'll probably just send a message asking for it.
But if they have your DBC, they can just scan the QR code or click on the link, and voila! They've got all your contact info without having to ask for it.
DBCs help promote your brand
A well-designed DBC can reflect the branding of your company and help to promote it professionally.
When someone sees your digital business card, they'll know that you're serious about your business and that you put thought into creating the perfect design for it.
A digital business card can save you a lot of time and money, while also helping to promote your brand more effectively. DBCs have so many benefits for wellness companies: they're eco-friendly, cost-effective, and highly customizable. Capturing leads and connecting with others in your industry—whether online or offline—is easier than ever with DBCs. Don't get left behind; get your DBC now!
Catchy News is  a great platform where you can find insightful articles, don't hesitate to check more articles.